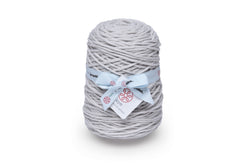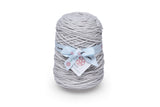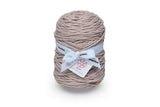 KPC + Jacqui Fink
Meadow Super Chunky 400 gram Cone
Meadow is our 100 percent pure merino wool yarn, ethically sourced from Australian farms where the welfare of the non-mulesed sheep is paramount. The fibre is spun to create a lofty and soft super-chunky weighted yarn, which is perfect for making the cosiest of garments. This product is especially great for large-scale projects such as big knits, blankets and throws or quick beginner knits such as winter scarves and beanies.

Available in 12 colours.
Available in 400gm Cones.
Meadow is part of The #Knitwell Collection made in collaboration with KPC Yarn and Jacqui Fink.

Specifications
Yarn Super Chunky
Blend: 100% Merino Wool
Tension: 9 stitches x 13 rows
Needles: 10 mm
Yarn length: 240m/263yds - 400 gram Cone